Outdoor Play at our Liverpool Day Nursery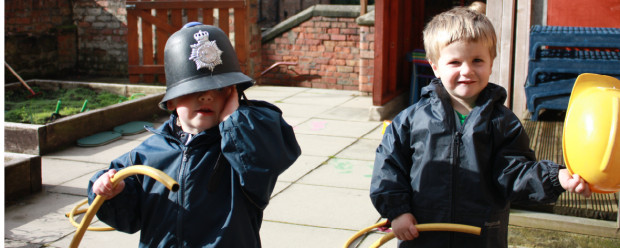 The children in our Liverpool Day Nursery enjoy exploring the outdoors in all weather conditions.
The nursery provides waterproof clothing, however, we do ask for parents to provide wellingtons for your child.
The children have particularly enjoyed collecting leaves from our garden area. They have discussed the different colours, shapes and talked about the texture. They then enjoyed completing a lovely leaf printing display using a variety of colourful paints.  Do take your time to come and see our lovely autumn work.